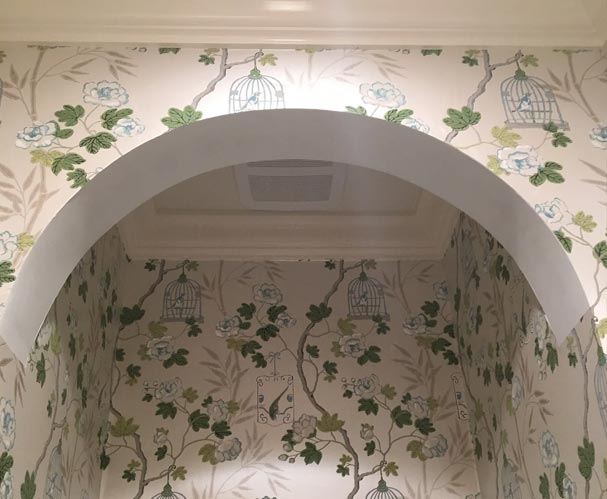 Faux Finishes for Homes and Businesses
You can depend on ZDecor, LLC for comprehensive professional decorative painting services for residential and commercial projects, suiting a wide variety of needs, styles, and budgets.
Offering a wide range of finish techniques to suit the particular style of your home or business, we are experts in beautiful faux painting techniques as well as decorative painting finishes.
Decorative painting is an addition to any home or business. A complement for any design style, the purpose of decorative painting is to add dimension, color, pattern, and mood. We use only the finest professional-quality materials, paints, and plasters.
To request a consultation, please call us, text us, or fill out our online form.
Decorative Painting for More Than Just Walls
While interior walls and ceilings are the surfaces we paint most often, we also paint other surfaces in your home or commercial property.
Kitchen cabinet painting and refinishing
Fine furniture finishing and refinishing
Concrete staining and decorative concrete overlays
Whether you choose a marble or wood grain faux finish, a metallic decorative paint finish, or even Venetian plaster, your space will look wonderful.
Choose the Perfect Finish for Your Project
"Old World" textured finishes
Fine Venetian plasters
Architectural molding finishes
Gold leafing
Artistic borders and accents
Aging and antiquing
Stenciling
Modern metallic finishes
Kitchen cabinet refinishing
Faux finishes
Gilding and patination
Contemporary finishes
Furniture refinishing
Decorative texture finishes
Artistic ceiling designs
Custom canvas artwork
Wood graining and marbling
Kitchen countertop transformations
Ceiling designs
Learn more about our finishes
Get the details about faux finishes
See our techniques